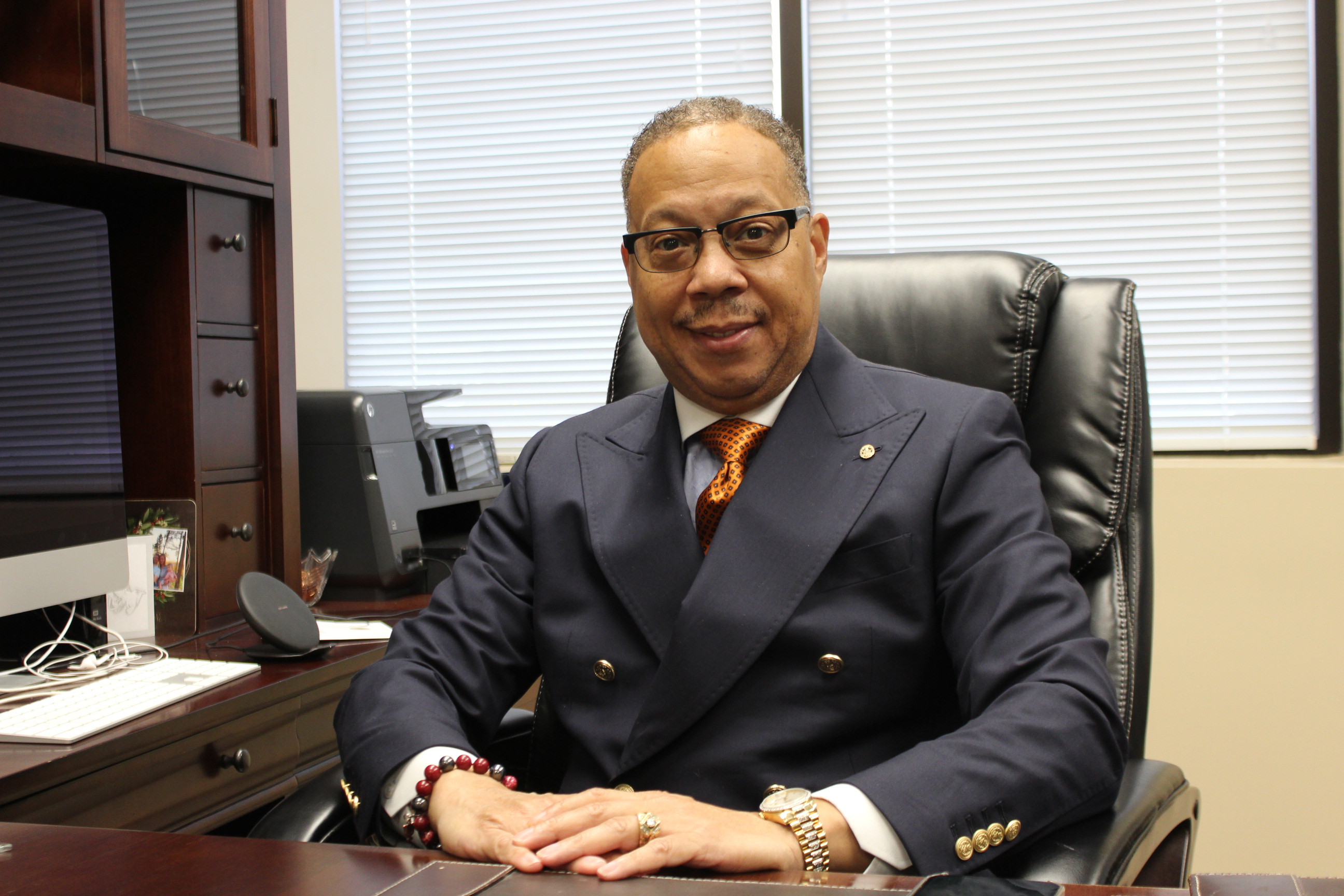 Anthony D. Gray is a native of St. Louis, Missouri. ​He specializes in civil litigation and has trial experience in jurisdictions such as St. Charles County, St. Louis County, and the US District Court for the Eastern District of Missouri. He has negotiated, settled, and tried hundreds of cases throughout his 20+ years of practicing law.
In 2014, Mr. Gray played a pivotal role in leading a team of attorneys representing the Brown Family in a wrongful death lawsuit against the City of Ferguson, Missouri, in the killing of Michael Brown Jr. The incident sparked massive unrest in St. Louis and garnered attention around the globe. Mr. Gray made several public and media appearances during this time and ultimately led the negotiations that resulted in a confidential settlement of the case.
Prior to this, Mr. Gray served our country as a member of the United States Marine Corps, where he received the "Recruiter's Aide of the Year" and the "Top Marine of the 3rd Battalion" awards during his service. He also worked as a Missouri Certified Police Officer prior to embarking on his legal career. During his tenure as a Police Officer, he was recognized for honorable service by the St. Louis County Prosecutor's Office, Police Commanders, and various Law Enforcement Supervisors.
Mr. Gray began his legal career interning as a prosecutor for the St. Louis Circuit Attorney's Office in the City of St. Louis. He taught a course called "The Rights of the Offender" at the University of Missouri - St. Louis as an adjunct professor and has also served in many other professional roles, such as the Director of Public Safety for the City of Pine Lawn, Missouri, as well as Municipal Judge, City Attorney, or Prosecutor for different municipalities throughout St. Louis County.
Mr. Gray earned his Associates Degree, with honors, in the Administration of Justice from St. Louis Community College, a BSBA from the University of Missouri - St. Louis, cum laude, an MBA from Lindenwood University in Missouri, and a Juris Doctorate from Washington University School of Law, St. Louis, Missouri, in 1998. In 2007, Mr. Gray became one of the founding members of Johnson Gray, LLC.
​